A "Little Bit of Italy" in Colorado
Family Owned Since 1956
DiCicco's has been Family owned and operated since 1956. We have restaurants in California where we started, and two right here in Colorado. We serve classic & contemporary Italian dishes of which many are handed down from generation to generation within our family. The most unique thing about our restaurant, besides the food, is the authentic sites & Sounds of Italy.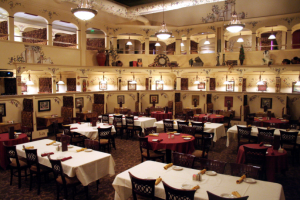 Our Decor Sets Us Apart
The first thing you will notice about our restaurants is the authentic old world feel that will make you feel like your dining in Italy. Our Denver location is known as the largest Italian Restaurant in Colorado. Our Atmosphere is casual, romantic, and kid friendly. We can host large parties, corporate events, and have outdoor seating available. We also host live bands and dinner shows, so call us for the latest dates and times.
Authentic Italian Cuisine
Many of our recipes have been handed down from generation to generation. We have over 20 varieties of pasta Sauces to choose from. We offer healthy choices and no MSG is used. Our classic and contemporary dishes have made us one of the most talked about restaurant in the area. Come and enjoy our offerings, we look forward to providing you a memorable experience.
"Great Place Great Service. Suzanne will make sure that you have a wonderful experience in her restaurant. I eat there with my wife several times per year and always have a great meal, great service, great location, and a fair price."
Ken M
"Amazing food! We loved everything. Quick service but not rushed. Very friendly staff. A bit pricey but definitely worth it!"
Caeli E
"Cost is about $15 a plate. Much of the food is cooked in wine sauces. There is an extensive menu of unique, specialized dishes. The bread and dipping oil is excellent. This is a wonderful spot to go to for date night."
Zagat User